trao Apr 27, 2020
State and Federal Update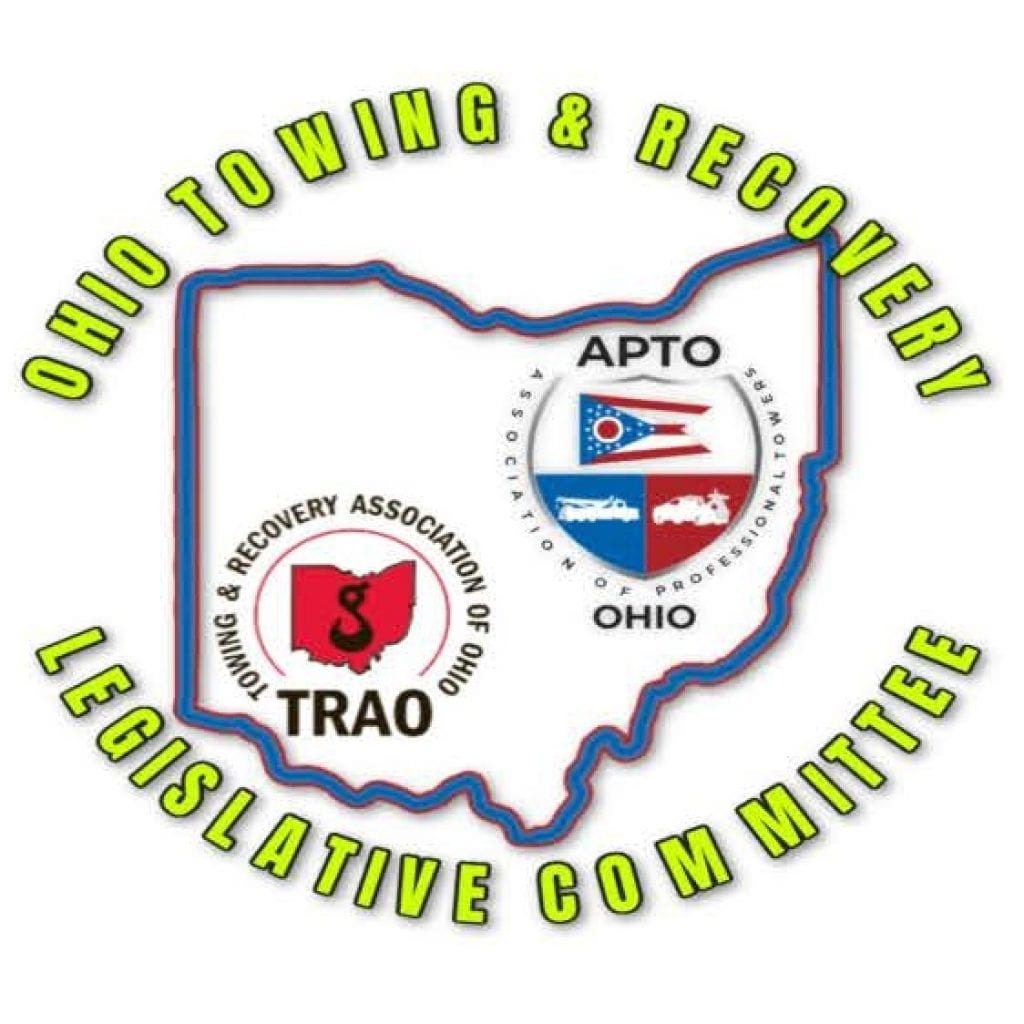 TO: The Ohio Towing and Recovery Industry
FROM: The Ohio Towing and Recovery Legislative Committee
RE: State and Federal Update
WHAT YOU NEED TO KNOW
FEDERAL UPDATE:
Late last week, the US House of Representatives reconvened to vote on a Senate Amendment to H.R. 266 – the "Paycheck Protection Program and Health Care Enhancement Act." The legislation will provide approximately $320 billion in additional funding to the Paycheck Protection Program (PPP). If you have not applied for the PPP program but are still in need of financial assistance, please do not wait to apply for the program. If you have already applied, but have not heard a response, please follow-up with your local bank to check on the status of your application, especially with the additional funding for the program just approved.
In addition, the SBA released an updated FAQ document on the Paycheck Protection Program (PPP) in response to some of the public criticism about businesses owned by large companies receiving PPP funds and clarified eligibility. Specifically, in new question 31, the SBA indicates all borrowers should consider the certification they must make when applying for loans that "[c]urrent economic uncertainty makes this loan request necessary to support the ongoing operations of the applicant."
As both the federal and state governments begin the process of reopening the economy, there are several resources that will help companies prepare regarding personal protective equipment requirements and managing healthcare workforce. Please review the following information and stay up to date, especially concerning essential infrastructure businesses:
DHS/FEMA – FEMA issued guidance summarizing "how organizations should consider and manage their personal protective equipment (PPE) needs while ensuring the protection of workers during the coronavirus (COVID-19) pandemic response."
Department of Labor/OSHA – OSHA issued an alert listing safety tips employers can follow to help protect construction workers from exposure to the coronavirus.
OHIO UPDATE:
Today, Governor DeWine announced the initial steps of his plan to reopen businesses shuttered in response to the ongoing coronavirus pandemic. The governor said starting May 1 all health care procedures that do not require an overnight stay in the hospital can move forward. On May 4, all construction, distribution and manufacturing businesses that have not been allowed to continue operation during the pandemic can reopen. General offices also will be allowed to reopen on that date. Starting May 12, consumer, retail and service businesses can reopen.
All employees and customers must wear facial coverings when inside the businesses, he said. Other guidelines cover daily health assessments, maintenance of sound hygiene practices including 6-foot social distancing, limiting customer capacity, cleaning and sanitizing, and reporting infections.
Additional details are available at the coronavirus website. In addition, attached are three worksheets describing the mandatory requirements and recommended best practices for the three primary economy sectors set to start re-opening, including: 1.) Manufacturing, Distribution & Construction, 2.) Consumer, Retail & Services, 3.) General Office Environments. PLEASE REVIEW THESE DOCUMENTS TO BE SURE YOUR BUSINESS IS PREPARED.
Here is a brief review the requirements for each sector:
Manufacturing, Distribution & Construction
Printable PDF format can be found here.
For Employees, Distributors, & Guests:
Mandatory
Ensure minimum 6 ft between people, if not possible, install barriers
Employees must perform daily symptom assessment*
Require employees to stay home if symptomatic
Face coverings must be worn at all times
Require regular hand washing
Stagger or limit arrivals of employees and guests
Personnel should work from home if possible
Recommended Best Practices
Provide stipend to employees for private transportation
Shift Pattern:
Mandatory
Daily disinfection of desks and workstations
Change shift patterns (e.g. fewer shifts)
Stagger lunch and break times
Recommended Best Practices
Split into sub-teams, limit contact across sub-teams
Reduce pace to allow less FTEs per line
Physical Spaces / Workstations:
Mandatory
Ensure minimum 6 ft between people, if not possible, install barriers
Daily deep disinfection of high-contact surfaces
Space factory floor to allow for distancing
Regulate max number of people in cafeterias/common spaces
Establish maximum capacity (e.g. 50% of fire code)
Recommended Best Practices
Close cafeteria and gathering spaces if possible, or conduct regular cleanings
Daily deep disinfection of entire facility
Consumer, Retail & Services
For Employees:
Mandatory
Ensure min 6 ft between people, if not possible, install barriers
Employees must perform daily symptom assessment*
Require employees to stay home if symptomatic
Face coverings must be worn at all times
Require regular hand washing
Place hand sanitizers in high-contact locations
Clean high-touch items after each use (e.g. carts, baskets)
Recommended Best Practices
Group employees by shift to reduce exposure
For Customers & Guests:
Mandatory
Ensure minimum 6 ft between people
Specify hours for at-risk populations (e.g. elderly)
Place hand sanitizers in high-contact locations
Ask customers and guests not to enter if symptomatic
Face coverings to be worn while shopping or visiting
Stagger entry of customers and guest
Recommended Best Practices
Health questionnaire for symptoms at entry point
Provide face coverings upon entry
Where possible, accept customers by appointment only
Increase availability for curb-side pickup
Consider suspending return policies
For Physical Spaces:
Mandatory
Ensure minimum 6 ft between people, if not possible, install barriers
Post social distancing signage & disinfect high-contact surfaces hourly
Clean merchandise before stocking if possible
Establish maximum capacity (e.g. 50% of fire code)
Discontinue self-service food stations, product samples
Food courts remain closed
Recommended Best Practices
Close once a week for deep cleaning
Maximize available checkout space to promote social distancing (e.g., space customer lines with floor markers, use alternate registers)
Use contact-less payments where possible
Increase capacity for delivery and curb-side pickup
For Employees & Guests:
Mandatory
Ensure minimum 6 ft between people, if not possible, install barriers
Personnel should work from home when possible
Employees must perform daily symptom assessment*
Require employees to stay home if symptomatic
Ensure minimum 6 ft between people, if not possible, install barriers
Face coverings must be worn at all times while working
Require regular hand washing
Reduce sharing of work materials
Limit travel as much as possible
Stagger arrival of all employees and guests
Post signage on health safety guidelines in common areas
Recommended Best Practices
Ensure seating distance of 6 ft or more
Enable natural workplace ventilation
Ensure seating distance of 6 ft or more
Health questionnaire for symptoms at entry
Temperature taking protocol
For Physical Spaces / Workstations:
Mandatory
Frequent disinfection of desks, workstations, and high-contact surfaces
Daily disinfection of common areas
Cancel/postpone in person events when social distancing guidelines cannot be met
No buffet in cafeteria
Utilize disposable tableware and other materials
Establish maximum capacity (e.g. 50% of fire code)
Recommended Best Practices
Redesign/space workstations for 6 ft or more distance
Close cafeteria and gathering spaces if possible, or conduct regular cleanings
Limit congregation in office spaces
Redesign/space workstations for 6 ft or more of distance
Divide essential staff into groups and establishing rotating shift
Availability of at least 3 weeks of cleaning supplies