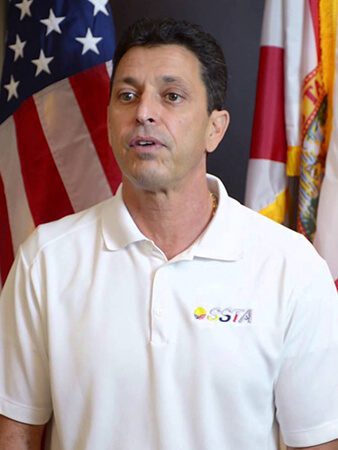 trao Sep 28, 2018
Sean Loscalzo
Sean Loscalzo
A Superior Towing
Davie, Florida
Give an example of how nominee has shared expertise with fellow tow operators.
As a former Vice President and President of The Sunshine State Towing Association, he is currently the head educator for the association. Sean organizes various training opportunities and teaches up to 6 or 7 classes each year.
Provide details of at least one instance when the nominee has effected positive change in the industry.
Sean teamed up with over six different fire departments in the state of Florida to train for life threatening extrication scenarios. He was able to show that rotators can be more efficient than a team of firefighters to lift vehicles off the ground in order to rescue victims trapped beneath.
How has the nominee served as a role model or mentor to younger tow operators?
As a father of 2 and business owner, Sean has been an active member of his community and a constant source of training and information for all colleagues.
What leadership roles within the industry has the nominee held?
Sean is one of the founding members of The Sunshine State Towing Association.