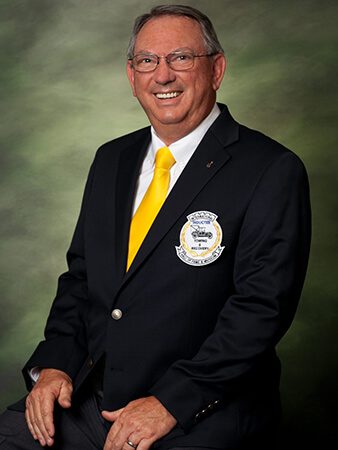 trao Sep 28, 2018
John Weaver
John Weaver
Mauldin Body Shop and Towing
Canton, Georgia
Give an example of how nominee has shared expertise with fellow tow operators.
John Weaver is a man with a mission: to lead the towing and recovery industry into a better tomorrow. And to accomplish that goal, John believes training and education are the answers. Training has always been important to John. In the 1970s, John was the Chief and training officer of a volunteer fire department. As an instructor, he taught over 200 firefighters in the county's volunteer stations. He then took this knowledge and ability to the towing and recovery industry.

John is an original member of the TIME Task Force in Georgia for traffic incident management and quick clearance created in 2002. He has served as Director of Towing, Chairman of Training, and Chairman of the Operations Committee for the Task Force. John is a lead instructor for WreckMaster, and the Towing and Recovery Incentive Program (TRIP) lead instructor for Georgia.
John was honored as a Top Ten WreckMaster in 2003 and WreckMaster of the Year in 2005. He has shared his knowledge with many as a Lead Instructor for WreckMaster; Crosby Landbase instructor; SHRP 2 Train the Trainer; Manual of Uniform Traffic Control Device certified instructor; Georgia Department of Transportation Highway Emergency Response Operator, (HERO) and an instructor for Georgia Fire Institute for fire suppression and crash vehicle extrication.