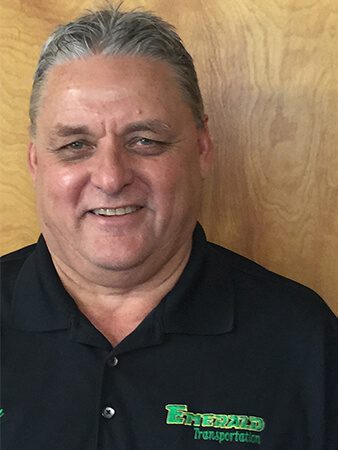 trao Sep 28, 2018
James "Jim" Jennings
James "Jim" Jennings
Emerald Towing & Recovery
Boca Raton, Florida
Give an example of how nominee has shared expertise with fellow tow operators.
In 2002 before Traffic Incident Management and SHARP 2 became the goals of the industry Jim was one of the few in the towing industry to grasp the importance of the concept by becoming a member of the CIRT Team for Heavy Rescue, attending the SW Florida Public Works Academy for Mott Training and purchasing a 50-Ton Grove Crane as one of the first true RISC type vehicles in Florida being recognized by the Florida Highway Patrol in 2003. Jim was also an instructor for Exteam Heavy Rescue Training which brought together fire rescue and towing professionals training together on hands on bus and heavy truck accidents for extrication.
How has the nominee served as a role model or mentor to younger tow operators?
Founder and board member of Towers with Heart, Inc. Charities which reaches out at many public events throughout the year promoting the Move Over Law. Annually the Move over Law golf Tournament to promote the law and remember all of those that have been injured and struck down by distracted drivers. Last year the event raised over $36,000 for our billboard advertising and outreach events. In 2013 and 2014, Jim was also recognized by FDOT District 4 for his work with the Move over Law with the FDOT Award for Public Partnering.
What leadership roles within the industry has the nominee held?
Jim has been a member of the TRAA and Professional Wrecker Operators of Florida since the beginning and is a founding member and current President of the Sunshine State Towing Association.