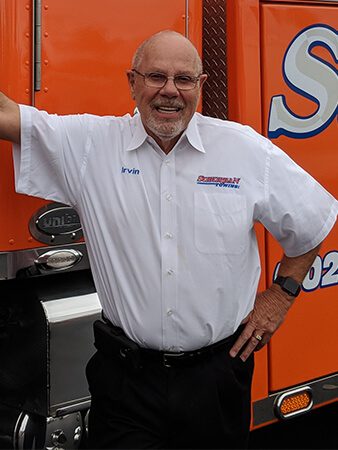 trao Sep 28, 2018
Irvin Johns
Irvin Johns
Suburban Towing
Louisville, Kentucky
Give an example of how nominee has shared expertise with fellow tow operators.
Active member with the state and national towing association…..
Provide details of at least one instance when the nominee has effected positive change in the industry.
The construction of their current facility on Industrial Blvd set a benchmark for many years as one of the premier towing operations. It's state-of-the-art dispatch and office layout along with the dedicated wash bay, are models for tow operations from around the US….
How has the nominee served as a role model or mentor to younger tow operators?
Traveling and visiting tow operations and getting a chance to see their operation and meet their staff has always been a tell tail sign of a business. Over the decades that I have known Irv, the one thing that always stood out was his employees. They followed him every step, were loyal to the company, have been with the company for decades, and shared his mantra for being professional and focused on Suburban
What leadership roles within the industry has the nominee held?
Irv, was never one for the limelight…he flew below the radar. As stated he was always a supporter of the state and national associations. Played a large roll for the industry with in the community and law enforcement. Always handled every manor of business in a calm, researching, and strategic manor.