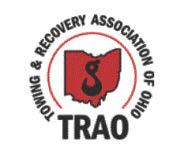 trao Nov 15, 2016
HB 341 Hearing- Nov 15, 2016
TRAO President and member companies attended the hearing on Tuesday, November 15th, regarding HB341, the tow bill.  They met with several legislators, all of whom are supportive of the bill. In addition, TRAO has four amendments that all parties agreed to, which will be offered at one of the next two or three hearings. Those amendments address:
Credit Card use where available
Limiting kickback provision to cash only
Expanding Private Property agreements to Owners or their Agents
Limiting the notice of being able to contest a tow to receipt only
The hearing on the 15th was a sponsor hearing only and the bill sponsor Representative Ron Young singled out TRAO for its willingness to work with him to get a good bill.
The bill will have to move quickly if it is to pass this year as there are only three weeks left before the legislature adjourns.
TRAO will continue to work on making sure its members are heard on HB 341 and that we get the best legislation possible. As always, we as an association will continue to do our best to make the voices of towers heard in an attempt to aid you and the Towing Industry in a common goal….The Betterment of the Towing Industry.