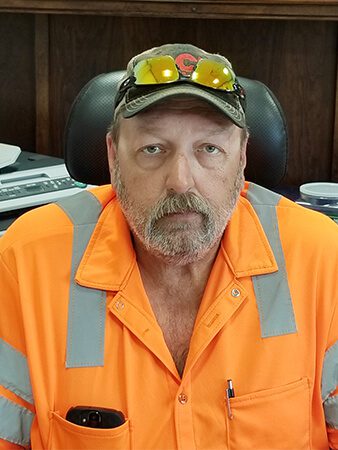 trao Sep 28, 2018
George Kuntz
George Kuntz
Ace 24 Hour Towing
Bismarck, North Dakota
Give an example of how nominee has shared expertise with fellow tow operators.
In 1986, George pursued his passion for towing by working with Chuck's Towing until 1995, when he decided to venture on his own and opened Ace 24 Hr Towing. Working hard to build his new business, he worked a second job by day and ran calls at night until he hired his first employee in 1996. George was doing so well that he expanded his fleet to include heavy trucks and eventually, in 2001, bought Chuck's 24-Hour Towing from its previous owner.

In 2004, George attended his first heavy duty trainer class and later met someone very special who would be a great influence and mentor, Bill Tomlinson.

In the coming years, George would prove to be a huge pillar in the community both locally and statewide. George was able to pull towers from all corners of the state to help build and support a Toys for Christmas initiative which provided toys for hospital bound children unable to spend Christmas at home with their families. To further his commitment to the community, George provided countless hours supporting the Department of Transportation clearing ice and snow blocked roadways, as well as assisting North Dakota State Highway Patrol providing immediate first response to stranded motorists.

In 2013, George and his wife, Jessica, revived the North Dakota Towing Association and George was voted in as the vice president then later, took over the reins as president. George was an instrumental driving force behind getting laws and bills passed regarding emergency lights for towers, the abandoned vehicle law, and a huge proponent for the Move Over law.

George has received much recognition for his hard work and dedication to the community to include The Golden Citizen Award, Colonel's Award, and Honorary Fireman. The TRAA awarded George with the National Citizenship Award for his tireless efforts working with North Dakota lobbyists passing the Abandoned Vehicle Law and was also asked to be the Presidential Appointee for TRAA.
George's vision, motivation, and determination has been the driving force behind his commitment to providing the best equipped, highly trained and most reliable service to its customers and the public at large.