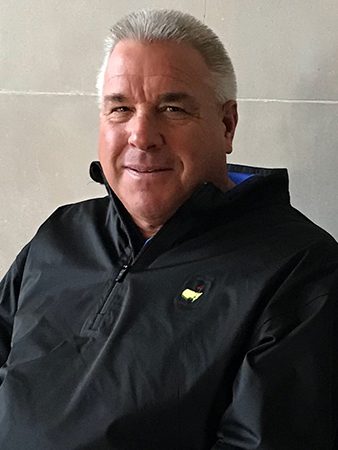 trao Sep 28, 2018
Doug Thoma
Doug Thoma
Sandy's Towing
Dayton, Ohio
Give an example of how nominee has shared expertise with fellow tow operators.
Doug has attended virtually every training program associated with the towing and recovery industry. He is Wreckermaster 1, 2, and 3 certified, a master tower through TRAA including levels 1,2, and 3, Kinman Air Cushion Recovery certified, Miller Industries Rotator Certified, and Shell Tanker School certified. Doug has always been quick to share his knowledge of our industry and the training he has received with not only our employees, but with competitors, and other companies across the country. He believes in the betterment of the entire towing and recovery industry. He has always been on the forefront of cross training both police and fire departments to ensure quality of work, and accident scene safety.
Provide details of at least one instance when the nominee has effected positive change in the industry.
Annually, Doug hosts police and fire members from all across the area to demonstrate the capabilities of Sandy's equipment that can be utilized to assist with recoveries or even potentially save lives. He has received countless letters of gratitude from local fire and police departments for his efforts assisting with the extrication process of entrapped motorists. For over ten years, Doug contributed to the safety of our local community as a reserve deputy for the Montgomery County Sheriff's Department. Even after his retirement from law enforcement, he still remains extremely active in maintaining quality relationships with the over 37 police jurisdictions that Sandy's provides service. He is an avid supporter and active member of the Miami Valley Crime Stoppers organization. Doug consistently volunteers his time as well as Sandy's equipment to countless organizations throughout the southwestern portion of Ohio. Organizations such as Big Brothers Big Sisters and Mothers Against Drunk Driving (MADD) have always been supported at Doug's direction. Doug has supplied Sandy's mobile command unit to over 10 local police departments to assist with impaired driver checkpoints. In 2011, Doug allowed People and Paws, a non-profit animal shelter and food supplier, to occupy space at one of Sandy's satellite locations.
How has the nominee served as a role model or mentor to younger tow operators?
Doug is an advocate of providing training and leadership guidance to the next generation. He is most proud of his son Brad's entrance into the business and supports both Brad Thoma and Brad McIntosh's time spent serving Ohio towing associations as well as providing training across the U.S.
What leadership roles within the industry has the nominee held?
In 1996, he won the national driving championship at the TRAA expo show in Gettysburg, PA. He was a recipient of the Order of Towman award at the Baltimore Tow Exposition in 2014. He is also a 
founding member of Towing Solutions & Consulting an industry focused teaching group that provides both onsite services and educational seminars for members of the towing community as well as law enforcement personnel.