TRAO President – Tug Brock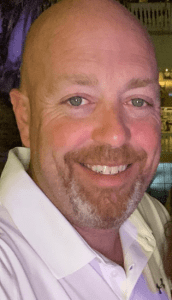 I am 43 years old and I have been involved in the towing industry all of my life.  Having grown up in gas stations, I was always found either pumping gas at the full-service island of my Parents Exxon station or I was riding around in one of the tow trucks with the guys.    When I got out of school for the day, I couldn't wait to get back to the station.
As a young adult, the days of the filling station were gone and my parents had an auto repair shop with a couple of small tow trucks.  I worked 40 hours a week and every other weekend for them all the way thru High School.  Once I was out of High School, I was either found under the hood of a car or behind the wheel of a tow truck every day.
In 2001, I purchased the towing portion of the Company during a family dispute.  Since then, I have grown the business to over 20 pieces of equipment and have purchased commercial property to give my Company, Auto Works, a permanent home.  I credit not only my own hard work to this, but to great employees and associates as well.
I have 2 children.  Alexandria (15) and Colton (9).  My girlfriend Joni, runs the Auto Works office and she has 3 boys. Pierce (18), Payton (11) and Jordan (10).
Between work life and home life, I spend many Saturdays at the drag strips where I race one of my 2 race cars.  My favorite part about racing is the family atmosphere.  My racing family is my family and Joni and the kids love spending their days at the track as much as I do.  If we are not at the track on a Saturday, we can be found cruising our '55 Chevy Bel-Air around town to different car shows and cruise-ins.
I have been on the TRAO board for 10 years having served as Director, Secretary, Vice President and now President.  During my TRAO involvement, I designed and produced the industry's first towing related board game, "Tow-Opoly"     I have given my entire life to the towing industry.  I'm a huge supporter of training and awareness and I believe in keeping my word, no matter what.
Feel free to contact me concerning any towing related issues or topics that I may be able to help you with.