TRAO Region 5 Director – Ryan Cecrle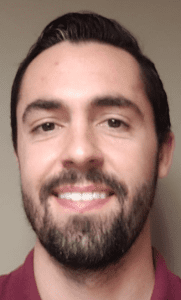 My name is Ryan Cecrle with Englewood Truck Towing and Recovery. I am TRAO's Region 5 Director.  I am a 3rd generation tower, and I have been in the towing and recovery business my whole life. My grandfather started Frank Cecrle's Garage (now Englewood Truck) in 1948 in Oakwood, OH with 1 truck and a dream.  My father, Anthony Cecrle, took over the business in the 1990s after graduating from Miami University with a business management/entrepreneurship degree.
I came into the family business full time in 2009.  With the help of our great employees, my Father and I have grown the business to 5 locations throughout Southwest Ohio and over 70 pieces of equipment. I have been on the TRAO board for 7 years.  I welcome fellow towers to contact me with any questions or issues they may have going on in their business so that the TRAO Board can proactively tackle these issues.