TRAO Region 6 Director – Jim Shiner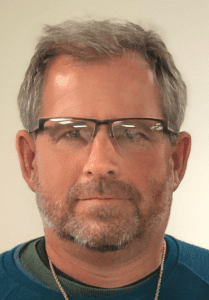 Jim Shriner owns Broad & James Autocare & Towing with his partner and brother, Tim.  He enjoys spending time with his vivacious fiancé of 25 years and his daughter and 4 grandchildren. He began pumping gas and repairing tires at Broad & James Shell when he was 12 years old.  Jim and his brother purchased the business from their parents in 1998.  Wally Shriner, their father is in the Towing and Recovery Hall of Fame.
Jim graduated from Kent State University in 1989, with a degree in advertising and a strong marketing background. In 2014, the two brothers sold the Shell station and moved into a beautiful 22,000 square foot building across from John Glenn International Airport. 
Jim has been involved in the towing industry his entire adult life.  He is Wreckmaster certified level 6/7.  He has participated in numerous training courses, including courses put on by Joe Sroga, Tom Luciano, Wes Wilburn, Ross Kinman, Donnie Cruse,  and others.  Jim is a past top 10 Wreckmaster of the year.   
He has been involved with the Towing and Recovery Association for 30 years.  He is a past vice president of TRAO, and currently sits on the TRAO board.  He sits on the legislation committee and has participated in many legislative events.  He is a member of TRAA, and the International Towing Recovery Museum.  He was there for the grand opening of the museum, and has a 1926 Graham wrecker on loan to the museum.  Broad & James is unfortunate enough to have a driver, and a friend, listed on the Wall of the Fallen. 
Broad & James employs 42 people, owns and operates over 30 tow trucks, has complete automotive repair, tows for 11 police departments, several car dealerships, many independent garages and body shops, and hundreds of private property impound locations.  Broad & James received the Towing ACE award for the past 15 years and the Geico Service of Excellence award for the past 10 years.