TRAO Vice President – Jeff Schaffer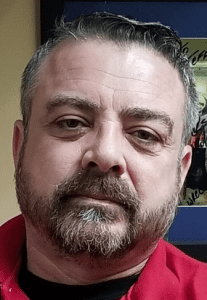 Jeff Schaffer was born September 17, 1968. His mother and father were both hard workers, raising five boys on a farm in Okeana, Ohio. His father also ran a service station that was established by his great grandfather in 1936. In the early 1960s his father added a tow truck to his operations.
As Jeff was growing up working on the farm and attending Stephen T Badin High School, he was very grateful for the business class they offered. After graduating, he started working full time for his father. After his father's passing, Jeff, along with his brothers took over the family business and added more than 40 trucks to the fleet and several pieces of equipment. They also purchased, Miamitown Recycling and Milford Towing in the past few years.
Jeff has two beautiful daughters Madison, nineteen years of age and Ava, fourteen years of age. He is set to be married September of 2020 to a beautiful and amazing fiancé, Stormi.  He has been serving on the TRAO board for six years and is currently Vice President.