TRAO Region 7 Director – Bruce Brock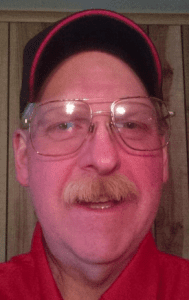 I am Co-owner of Brock's Automotive, Inc. in Malta with brothers Rodney and Jeffrey since 1991. Our company was founded by Robert Brock in 1955. We provide Light Duty, Medium Duty and Heavy Duty towing and recovery in Morgan as well as surrounding counties.
I have been in the towing industry my whole life. I have had the opportunity to show employees how to hookup for towing from the age of 10 years old. I also received my 1st training class at 16 by Ross Kinman and have attended many since.
I have honorably served for approximately 15 years on the TRAO board and have held the regional office as President and Treasurer. I have been honored to receive the Leadership Award four times and have attended many seminars that have helped me assist with the training classes put on by TRAO. I have made and will continue to make many trips to State House in Columbus to support house bills for towing. I will continue to work for the betterment of the industry rather than for personal gain. I have enjoyed running 2 raffles for the PAC fund.
I believe every tower in the state should be a member and support the Towing and Recovery Association of Ohio as well as help the funding of the Injured Driver's Fund and Political Action Committee Funds. I even had the great opportunity to write a "Towman's Prayer", then had it put on a plaque which was donated to the museum. I was a VICA Member plus officer in high school.
I am an Eagle Scout, "Brotherhood in The order of the Arrow" in scouting. I even backpacked/camped for two weeks at Philmont Scout Reservation in NM and visited the World Scout Jamboree in Canada while on a western 6 weeks tour of the country in 1983. I am a Master Mason in the Blue Lodge, a Shriner and Scottish Rite and was appointed by the Potentate as an Ambassador of the Shrine in 2019. I am an Eagle's and Moose member. I have even received a Civilian Citation Award for exemplary service to the community and service from the Sheriff of Morgan County.
As you can see, I keep myself extremely busy and try to do as much as I can to give back to the community and the Industry. I consider myself a hard working individual who is in the lime light not the spot light, but likes a pat on the back every now and then.